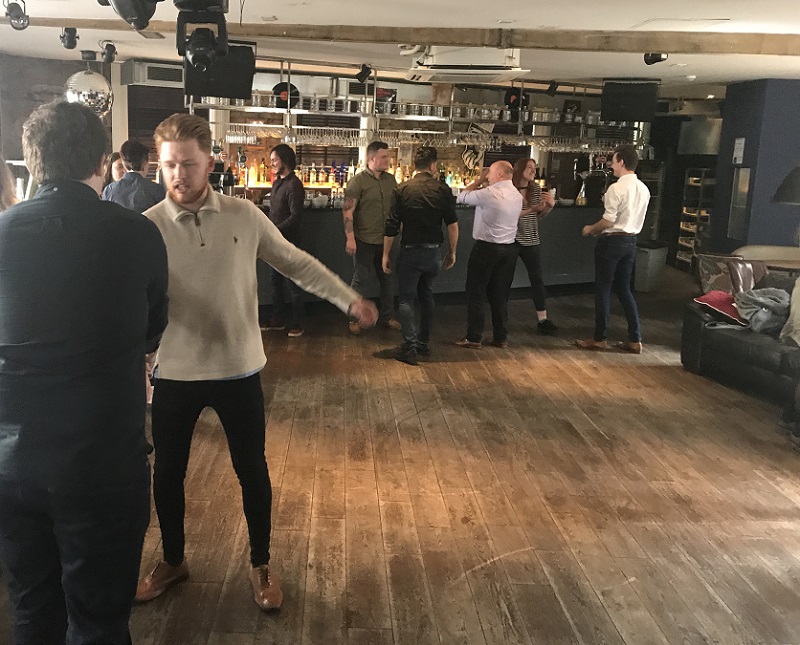 Revolution is an established brand within the UK's restaurant and bar industry, with more than 50 venues across the country.
They approached us for a number of reasons, including the fact they wanted to make sure their staff had the skills and confidence to reduce the risk of any potential conflict situations taking place during their shifts.
It was also important that their staff felt safe, even during difficult situations, and that the importance of effective physical intervention and conflict management was a company-wide value shared by everybody.
Revolution first contacted us in 2016 with the requirements above and, since then, their bar managers have been taking part in our Conflict Resolution with Breakaway and Restraint Awareness Training.
Our trainers have been delivering this one-day training at Revolution's bars in Manchester, London and Milton Keynes and, so far, we've carried out eight courses and trained 160 bar managers on key areas, including:
Soft skills – including how to approach and communicate with aggressive or inebriated customers and make sure their body language gives off the right signs too
Legal frameworks – the law in relation to using physical force to defend themselves and others
Physical skills – such as wrist grabs and defences against punches, slaps, front strangles and collar grabs
The bar managers who've attended our training sessions so far now have, among many other things:
The confidence to deescalate challenging and aggressive behaviour from customers.
The necessary skills and insight to know how to handle situations and stay on the right side of the law.
A clear understanding of why certain techniques shouldn't be used.
The right skills to protect themselves, their colleagues and members of the public, should they ever need to.
The insight to know that physical intervention should only ever be used as a last resort.
Here's some of them in action:

And here's what one of their Milton Keynes bar managers had to say about our training:
"Our trainer was really insightful and spoke with a lot of knowledge and experience."
Do you work in the hospitality sector? Do your staff know how to handle conflict situations effectively and legally and keep themselves and others safe?
Get in touch with us today on 0845 576 0035 or info@good-sense.co.uk to find out more about our training courses, we can also tailor our sessions to your specific requirements too.